Products and Services
Our company is internationally known as a specialized manufacturer, in refurbishing engines and motor parts for distribution within the powersports market.
Our expertise focuses on rebuilding crankshafts, replating cylinders with Nika-Tech (Nikasil), assembling engines and repairing related parts for 2 stokes, 4 stokes, marine, and diesel engines.
With more than 55 years of experience in engine remanufacturing, the Umatek team of skilled and dedicated members is able to offer a quick turnaround time, a quality product, and professional services, such as:
Complete refurbished engine
Recoating cylinder with Nikasil
Resleeving and boring of cylinders
Reconditioning of crankshafts
Crankshaft and camshaft journal line boring
Cylinder head milling, repairs, welding
CVT clutch distribution
Electronic balancing of clutches
Distribution of engine parts
Specialized vintage and R&D project
Expertise sectors of Umatek :
We remanufacture gas and diesel, 2 and 4 stroke engines for the following vehicle types :
Snowmobiles
Motocross
Motorcycles
Personal Watercraft
ATV UTV SxS
Outboard marine engine
"Inboard" marine engine
Mini baja
Commercial diesel
And many others!
Umatek's strengths :
ISO 9001 : 2015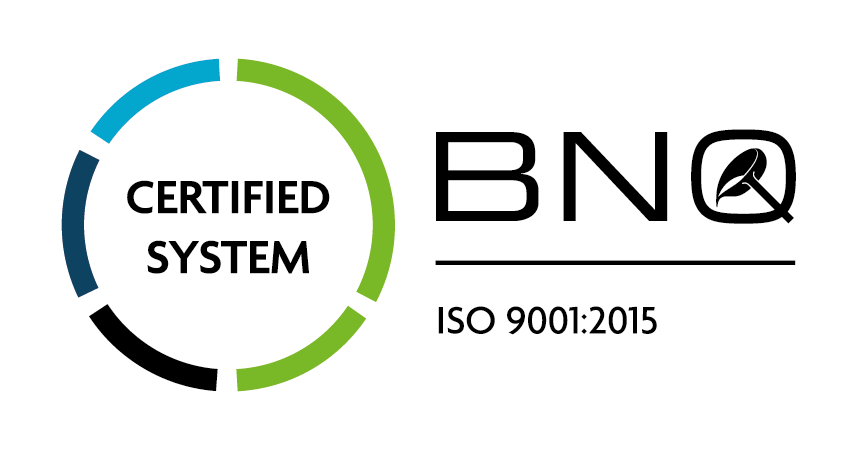 Since 2012, Umatek has the ISO 9001 : 2015 certification.
This certification allows us to guarantee and maintain a quality management system (QMS), systematically, for all of our products and services that we manufacture answering to the requirements of our customers, to the legal and regulatory requirements.
This way, we can:
Improve customer satisfaction through effective system application, including system improvement processes and ensuring compliance with requirements of the customers, legal and regulatory requirements.
Analyze risks in order to control and or eliminate them for improve quality.
Get out of our comfort zone in order to be in perpetual research for our production optimization.
The reliability of our engines
All our parts go through a rigorous quality process. They are manually inspected before they are sent to you in order to meet your highest requirements. We guarantee you a quality equal or superior to OEM specifications and we enforce this policy with the best warranty in the industry. You can trust us and trust our products that we will always goes the extra mile to satisfy customers.
The largest inventory of the country
We have the largest inventory of remanufactured parts, ready to be shipped anywhere in the world. Furthermore, our exchange system ensures you a reasonable time to receive your part.
Large customer network
Thousands of clients around the world trust us to repair their engine because it is easy to do business with us. Our expertise, our knowledge and skills acquired over the last 55 years, assure you a well-done job. Our advisers are passionate and will know precisely how to guide you and recommend you our products according to your needs.
Quick and efficient service
We are committed to provide to our customers a fast and efficient service that respect the specific time frames. We ship your remanufactured part on the same day when it is in stock and or available for exchange when we receive your core.
Transportation with, UPS, Dicom, FedEx, Purolator, Bourret transport and Canada post.
Nika-Tech Plating :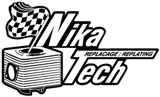 What is plating a cylinder with Nikasil?
Nikasil is the ultimate plating process by increasing the durability of your engine.
Umatek was the very first Canadian company to use this process.
We start by documenting, stamping, cleaning, removing parts (brass fitting, dowel pins, studs) and then the old coating. After that, the cold electrical process replates the cylinder with Nikasil. Cylinders or engines block goes through twenty stages in this whole process. Including if necessary, welding, decking, porting, and machining.
Advantages of our Nika-Tech coating
Unbeatable and exceptional heat transfer and heat resistance
Excellent resistance to wear and abrasion
Undisturbed by Friction (no scratching and flaking)
Exceeds OEM specifications
Unparalleled Hardness
Competitive price
We offer professional cylinder repair (welding and porting work), cleaning and Nika-Tech™ plating for all models :
• Snowmobiles
• Dirt Bikes
• Motorcycles
• ATVs
• Water Crafts
• Go Karts
• Cars
• Other 2 and 4 stroke engines
Our Nikasil recoating is much cheaper than a new cylinder and guarantees you an equal quality or better than OEM part.